Welcome To Our Online Store!
World Wide Shipping!

PayPal, the trusted leader in online payments, enables buyers and businesses to send and receive money online. PayPal has over 100 million member accounts in 190 countries and regions. It's accepted by merchants everywhere, both on and off eBay. Is it safe to use? PayPal helps protect your credit card information with industry-leading security and fraud prevention systems. When you use PayPal, your financial information is never shared with the merchant, that means Slickoleum Inc never see's your personal information.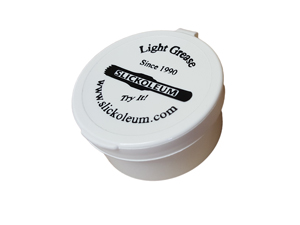 Name:
Slickoleum 1 ounce hinge top
Price:
$5.14 each
Description:
Our 1 ounce hinge top container is 2 inches in diameter and 1 inch tall. Perfect pocket size and convenient for just about anything.
Item# S1oz-C
Shipping cost: $3.15 USA
World Wide shipping: First Class Service International Package.
Canada and Mexico. $6.25
All other countries $10.31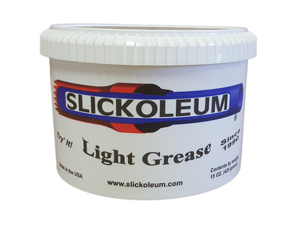 Name:
Slickoleum 15 ounce Tub
Price:
$24.30
Description:
Our 15 ounce tub is 4.5 inches in diameter and 3 inches tall. (contents 15 ounces)
item# S15oz
Shipping cost: $10.55 USA only
World Wide shipping, very expensive. Consider buying 1 to 6 tubs for better shipping rates.
Canada and Mexico. $15.50
All other countries $71.95 for up to 6 tubs.
If you order 3 to 6 tubs, Flat rate shipping costs will apply. ($13.60 USA)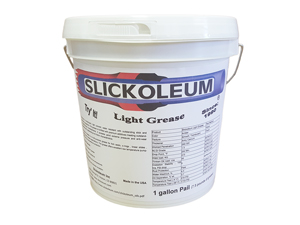 Name:
Slickoleum 1 gallon pail
Price:
$176.00
Description:
One gallon plastic pail. (contents 7.5 pounds)
item# S128oz
Shipping cost: $13.60 USA only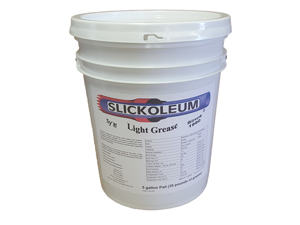 Name:
Slickoleum 5 gallon bucket (contents 35 pounds)
Description:
5 gallon bucket